Freelance Writing Services
"All Emily's works can be characterized as completely unique. It is a great pleasure to work with her."
My freelance writing services include:
Article writing: Compelling and well-written articles on a wide variety of topics, including animal care, the environment, travel, alternative lifestyles and business topics.
Press releases: Clear and concise press releases for increased exposure and credible coverage.
Marketing brochures: Dynamic copy to show readers the benefits of your services and convert them into customers.
Ghost writing: From blog posts to books, I can save you time and be your secret weapon.
Case studies: Professional case studies that demonstrate the effectiveness of your goods and services. I'll interview satisfied customers and create engaging case studies to spread the word about your business.
Creative writing: Details available on request.
Web content: Whether you're looking for your website to be fine-tuned or written from scratch, I have a wealth of experience in writing content that's both engaging and SEO friendly.
Internal communications: Your internal newsletters, intranet and memos should be as compelling as your external communications, so let me make sure of it.
Landing pages: Landing page content that captivates and converts.
Blogs: From one-off blog posts to regular blog writing packages.
Sales letters: Effective sales letters that communicate everything you need your customers to know.
This list isn't exhaustive, so if you're looking for something that's not included here, or to find out more about how my services can benefit you, contact me to discuss your needs in more detail.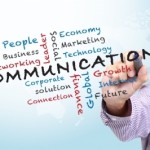 Image courtesy of KROMKRATHOG/ FreeDigitalPhotos.net