Marketing Your Pet Business

emily

February 15, 2015

pet business
•
small business
For business owners in all industries, constant marketing is essential if you want to avoid the dreaded 'feast or famine' cycle. When you're marketing your pet business, following tried and tested marketing techniques is a great start, but there are a number of things to consider that are specific to your market and can help you to boost sales and increase your audience.
Why is Marketing Your Pet Business Different?
Whether your business is a pet shop, veterinary practice, dog walking service or boarding kennels/cattery, you've already got a great audience out there – people who want the absolute best for their beloved pets.
Conversely, as your target audience is made of up animal lovers it's not just about being able to sell your products and services. You also need to sell your dedication to animals, which includes your quality of care, experience, technology, facilities and community involvement.
An effective marketing plan is even more crucial for pet businesses, because word of mouth is so important among your prospective customers.
Tips for Marketing Your Pet Business
Work out who your customers are and tailor your marketing to their needs
It might seem like an easy answer, but 'pet owners' is too broad. Do they own a specific animal? Do they have specific needs? What's their income level? What problems are they facing, and how can you solve them? In fact, what do you do that's better than all of your competitors? If you can't pinpoint your USP (Unique Selling Proposition), do some research with your current customers, family, employees and even your peers if you can. If you still come up with nothing, that's something you need to work on right away. For example, do you offer a high quality product that none of your competitors do? Do you or your staff have specific training or qualifications? Do you donate a portion of your profits to animal charities?
Pet owners might not even be your only target audience; think about what other types of organisations might need your goods or services. Veterinary practices, animal sanctuaries and even residential homes that use pet therapy might be in the market for what you have to offer, and if not, they're probably a great place to advertise.
Network with other pet businesses
Don't just think of other pet businesses as your competition, because there are a number of benefits to networking with other pet professionals when you're marketing your pet business. You'll be able to keep up to date with industry news and standards, benefit from a valuable support system and even gain more business opportunities. Unless they're in direct competition with you, building relationships with other pet businesses can lead to forming strategic partnerships where you can give and receive referrals. Don't forget that if you're referring your customers to them, you need to be totally happy with their business ethics.
Marketing your pet business isn't only about directly selling your goods and services. By becoming a thought leader in your field you'll be building customer loyalty and positioning yourself as an expert. You can achieve this by including educational material about pets on your website or blog, producing informative newsletters, giving advice in forums and on social media or even offering to write a pet column for a local newspaper or website.
Appear in consumer pet magazines
Consumer pet magazines like Cat World, Your Dog and Practical Fishkeeping are all very popular with pet owners, and offer a great way to advertise, especially if your business is online or national. Buying ad space will get your business national coverage, and if you have a specific product, new service or fresh approach to something that's popular in your industry, a consumer magazine might even be interested in writing an article about it.
People love a bargain, and pet owners are no different! Your special offers can be anything, like a free trial of your service, loyalty discounts, two for one deals or money back guarantees. As long as it's something that gets customers through the door and builds your customer base, a special offer is always worth it.  
Vary your types of marketing
Combining a variety of ways of marketing, both online and offline, gives you a much wider reach. You may already have a website and/or blog, but social media, leaflets, brochures and business cards could also be part of your arsenal.
Speaking of social media…
Social media marketing is all about engagement with your fans/followers. Get involved in conversations on your social media pages, and post questions to boost engagement with your brand. You can also offer competitions and special offers that are only for your loyal fans/followers, and ask your customers for photos of their happy pets along with testimonials to use on your social media accounts as well as your website and newsletters.
When you look at the statistics on what images are most successful for social media posts, you're in a great position! People smiling or laughing, children and animals are the most click-worthy images, and as a pet business you're able to use pictures of laughing children with their pets – triple whammy – without it being contrived.
Pet business owners, have you found a way of marketing your pet business that really works for you?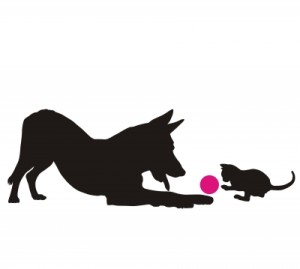 Image courtesy of Vlado at FreeDigitalPhotos.net