Starting a Pet Business – Daydream or Achievable Reality?

emily

March 31, 2015

pet business
•
small business
Pets are a global passion, and for successful businesses in the pet industry, they can also be a global goldmine. Starting a pet business is a popular choice for animal lovers with an entrepreneurial streak, and looking at the statistics you can understand the interest in such a booming industry:
However, a love of animals won't guarantee your new venture's success. As with businesses in any other industry, a lot of time, research and hard work has to go into making a pet business a success.
The first thing to consider is what type of pet business to start. There are a multitude of pet business opportunities out there, and dog walking, pet sitting, a retail shop, dog grooming, dog training, pet portrait artist, pet photography, boarding kennels/catteries are to name but a few.
It might seem obvious to base your decision mainly on your gut feeling, for example if you have a natural affinity with a certain type of animal, but while that's certainly important, it shouldn't be the only thing you think about.
Even if your heart is set on running a certain type of pet business, the answers to the questions that follow might just change your opinion on what type of pet business to start, or whether it's the right path for you at all.
6 Things to ask yourself before Starting a Pet Business
Is there a need for this type of business in my area?
If, for example, you're considering starting a dog grooming salon and there are already 25 other dog groomers in your area, you'd better have a really amazing USP if you want to be a success.
Even if there isn't any competition for what you're planning, will you have a market for it that's willing to spend their money? If you think you're on to a winner because there are no other goldfish obedience training services in your area, it might be worth thinking again.
OK, so goldfish obedience training isn't a serious suggestion (I hope!), but it is very important that you do some market research into your chosen business before you get any further in your planning.
Do I have the business sense needed to start a pet business?
 As I mentioned before, a pet business is no different from any other business when it comes to the skills needed to start-up and run. If you don't already have the knowledge and skills that you need, it's not the end of the world, because there are a number of fantastic (often free) resources and training for budding entrepreneurs.
Try your local Chamber of Commerce, further education institutions or council's websites to see what they can offer in the way of business advice or training, or online resources such as www.startupdonut.co.uk, www.smallbusiness.co.uk or www.startups.co.uk.
The number one reason for people starting pet businesses is their passion for animals, and while that's certainly admirable and a 'good to have', if they don't have enough business knowledge, or at least be willing to learn, they're more at risk of failure.
If you're looking for financial backing then a business plan (including market and financial analysis) will be essential, and even if you're lucky enough to be able to start your business without needing extra finance, a business plan is such a valuable asset to business owners.
How much will my start-up costs be?
You need to know from the start how much your new business is going to cost to get up and running, and not just because you need to know whether you can actually afford to start it! If you need funding from the bank or another financial institution, or even friends or family, they'll need to see all your calculations.
Your start-up costs are also an important part of your overall financial analysis, and should be included when you're looking at profitability. It can be easy to forget start-up costs when you're forecasting your profit, but it's important to include them for a true picture of your predicted finances or you might have a nasty shock in store when you realise your business isn't profitable a year or two down the line.
Take everything into account, including physical supplies, marketing, premises costs, utilities and professional development.
Will I need business premises?
This might depend on what type of pet business you're starting, but even then it's probably fairly flexible. For example, if you're a dog groomer you might think you need a grooming salon, but many dog groomers work in their clients' homes or from a converted van.
If you're thinking of opening a boarding kennels or cattery, you'll obviously need the physical space. For anything else though, try to work out whether it's an essential when you're only just starting out, because the initial outlay and extra overheads might be too much expense for your fledgling business.
Even if you're selling goods, you don't necessarily need to have a physical shop to do so; selling online could be all you need when you first start trading.
How will I brand my pet business?
Branding your new business is very important, and there's so much more to it than getting a logo designed. (I've got a post coming up soon specifically about pet business branding, and why it's so important to get right).
You don't need a detailed branding strategy right now, but you do need to think about where you want to be positioned in the market, which means thinking in detail about your target market. Upscale or basic? What's your USP compared to the competition? Who are your target customers? Getting this clear in your mind before you start will help tremendously when it comes to marketing your pet business.
Is there anything else I need to start my pet business?
It's important that you know what else you might need to start a pet business, down to the very last detail. Do you need a licence for example? Boarding kennels, catteries and horse riding establishments are all examples of pet businesses that require a licence from your local council. If you do need a licence for your specific business, conditions of the licence might include getting specific training or insurance, both of which might also be important for you even if you don't need to be licensed.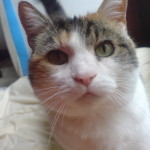 Training or qualifications might be a necessity for some types of pet business,  for example dog grooming, while for others it might be what gives you the  edge over your competitors – cat behaviour qualifications for a cat sitting  service perhaps?
Lastly, don't forget about business insurance. Public liability insurance is  common among small business owners in general, and covers injury to persons or damage to property that occurs as a result of your business activities. You'll also need employer's liability insurance if you employ anyone, and there are other types of insurance that might be relevant, such as professional indemnity or equipment cover. It's best to sit down with an insurance specialist and work out exactly what your specific business needs.
As you can see, deciding to start a pet business involves a lot of thought, but once you get started in a field you love, all the hard work will seem worth it!
If you're thinking about starting a pet business, what have been your biggest concerns? Alternatively, if you're already running a pet business, have you got any top tips that contributed to your success?